A pillow filled with a mix of 80% cut memory foam and 20% perforated silicone fibre. Provides good neck support. The combination of durable vouge stretch material and mesh textile provides optimal ventilation and breathability.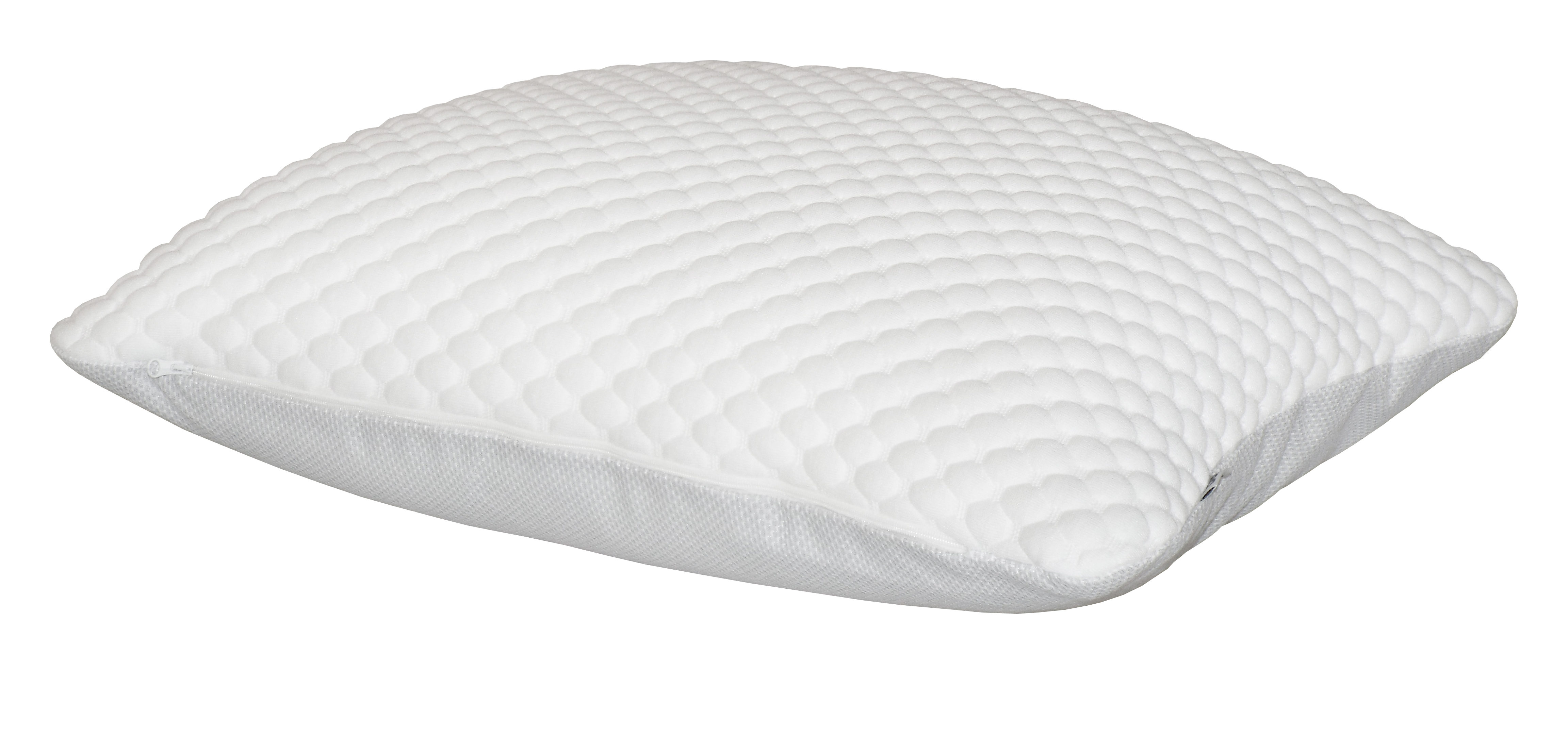 Protect your bed with a high-quality, fitted mattress protector, which also works to prevent bacterial growth to ensure a cleaner sleep environment.
Polyester jersey stretch material with a full 438 g/m3 density that is washable at 60⁰ C. The fabric is treated with HealthGuard® antibacterial treatment. Fitted and made to cover the mattress topper on your bed for easier washing.

Washable at 60⁰ C to ensure good hygiene.

Antibacterials counteract bacterial growth.

Fitted to make it easy to take off and put on your bed.

Water-repellent to deflect moisture.

Ventilated for good air circulation.

Fits all mattress toppers between 8 and 10 cm.