The source of inspiration for the North No 6729 series is the Nidaros dome, which is described as Norway's greatest national sanctuary.
North No 6729 is the latest model in the North Beds Collection and represents quality, comfort and design. The series meets the needs of customers who want top-level quality, and for whom design plays an important role. North No 6729 gives you several options: The bed comes with aluminium legs and three different textile colours, including champagne. Choose between  three different firmness levels; medium, firm and extra firm at the dimensions 150 × 200, 180 × 200 and 180 × 210. The North No 6729 Bed is made with Active Pocket Plus 7 zone spring system with extra soft shoulder zone, firm lumber support and dual support in the hip zone. The North Beds unique zone system follows the body's shapes to give you optimal sleep comfort adapted to your sleeping position. The North No 6729 series consists of a continental bed and a matching headboard.
This is the North Beds' newest continental bed, which represents quality and comfort and exquisite design. Choose from two different top mattresses: 8 cm Comfort latex or 9 cm Exclusive Latex with a nice textile edge. Comfort latex comes in durable washable stretch fabric and Exclusive latex with textile edges and tufted stretch fabric. The materials are carefully selected and the bed is built with two layers of pocket springs. The main mattress with Active Plus Pocket with extra soft shoulder zone, extra firm lumbar support and dual hip backing zone – to fit all kind of body shape. Choose between medium, firm and extra firm.
North Nº6729 Continental is available in the following sizes:
150 X 200   /   180 X 200   /   180 X 210
Choose from these colours: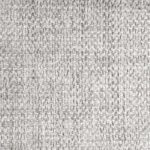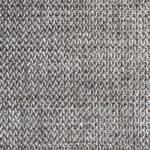 Choose from several firmness levels:

North Beds quality guarantee: