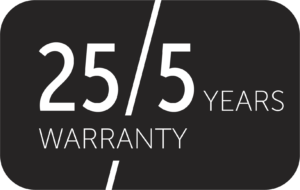 Wood frames with material defects or manufacturing faults are covered by a 25-year warranty.
Broken box springs resulting from material defects or manufacturing faults are covered by a 25-year warranty.
Adjustable bed motors are covered by a 5-year warranty.
WHAT
WILL
VOID
THE
WARRANTY
Failure to follow our instructions for use and maintenance.
Misuse of the product. This includes incorrect or poor maintenance of the product. This also includes leaving the product in unusually dirty or unhygienic condition.
Changing or repairing the product without permission from North Beds.
This warranty does not grant the warranty holder any additional rights to the purchase beyond the terms and conditions of this warranty. This warranty does not, however, limit the buyer's rights in accordance with applicable, local consumer protection laws.
Present your warranty at the place you purchased your bed.
You must be able to provide proof of purchase for the warranty to apply. This warranty, along with a valid receipt, can serve as proof of purchase.
The warranty only applies to repairs or replacement of the product.
If the product or parts of the product are repaired within the warranty period, the warranty period will not be extended.
We are constantly developing our selection and product specifications can change over time. Therefore, although a product may be advertised as the same bed, the exact same bed may not be available. In such case, the advertised product is replaced with a similar product. The same applies to spare parts for bed repairs.
Do not return your bed until you have contacted the place where you purchased it.
The customer must pay for the cost of transporting returns to the place of purchase. The store may request compensation for costs incurred from invalid claims.